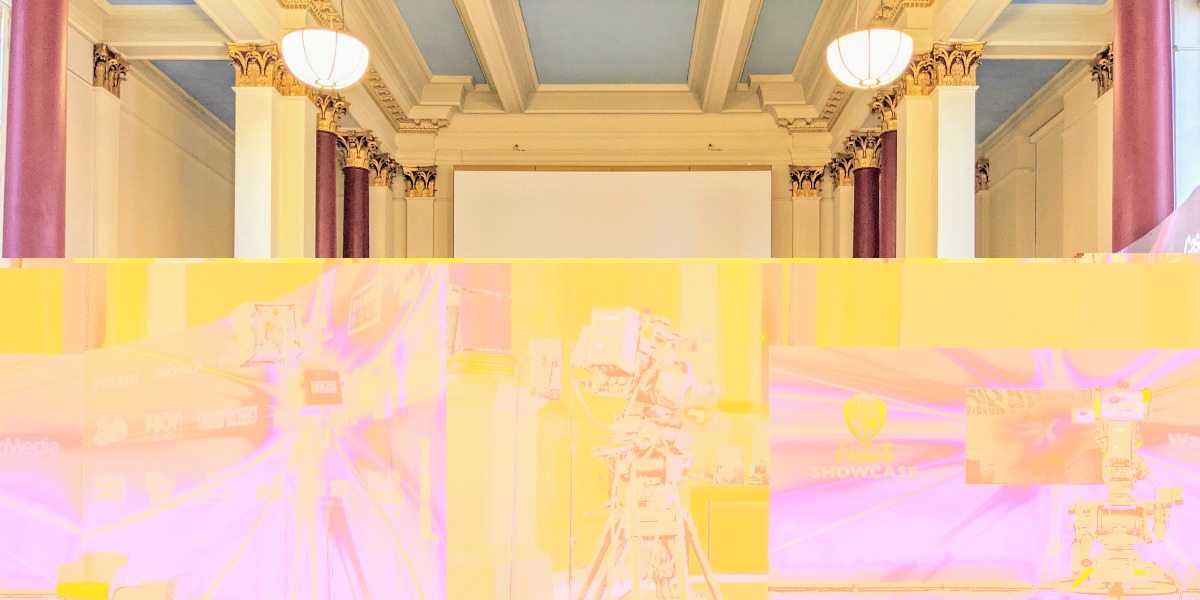 Vital Stats
Event Name: Warner Bros. International TV Production, Creative Exchange and Warner Bros. International TV Production, Formats Showcase.
Client: Warner Bros. International Television Production
Event Style: Virtual
Attendees: 300+ online attendees as well as 18 staff and crew in person
Client Brief
Warner Bros. International Television Production (WBITVP) wanted to showcase the very best new WBITVP and WarnerMedia non-scripted formats from around the world, whilst hearing directly from the producers, broadcasters and talent behind these new shows.  The event needed to be live streamed from a "virtual" studio to both internal and external delegates over a two-day period.
Solution
The complex balance of pre-recorded, remote live interviews and live "in-studio" guests provided the perfect opportunity for BMA House to flex its virtual and hybrid muscles after significant investment in new technology; which was added to support clients looking to reach their audiences in new and creative ways.
WBITVP used the Great Hall as their primary space, with the BMA House team turning it into a full live studio for their event.  This allowed the WBITVP's own AV team to blend perfectly with the in-house BMA House technical team to deliver all aspects of the event, relying on their shared knowledge and experience to produce something truly special.
The high-profile nature of the event meant it was vital all elements were a success when it was broadcast to a global audience of internal staff (as part of Warner Bros. Creative Exchange) on the first day, before streaming out to external clients, stakeholders and further staff on day two as part of Warner Bros. Formats Showcase.
Adding pressure to the success of the event was the quality of content and speakers, which included executives from the Warner Bros group, on-screen and off-screen talent from some of their key programme launches, plus special guest external speakers.
Though BMA House was selected for many reasons, logistics and the in-house team's ability to be flexible was a key deciding factor.  Specifically, WBITVP's ability to bring their own tech team to dovetail into the BMA House team was vital, as was the venue's access and the ease with which the Great Hall could be adapted for the event.
In discussion with the client team afterwards they said the only thing they would wish to change next time was the switch from virtual to in-person – or at the very least hybrid, so they could make more of our "beautiful venue."
Feedback
"This was our first digital hybrid exchange organised outside the comfort of the Warner offices, as we found ourselves in this new digital online environment due to COVID.  There was a greater risk taken to host at an external location [BMA House] and rely on the strength of their internet etc. After a few site visits, stream tests and the reassurance from Michael McGowan and Stephen Littlemore, we took a leap of faith and are pleased to report that the event was a great success.  We broadcast live from BMA House, presenting our new television formats, were joined live by some very special guests. And our clients, producers and staff from around the globe were able to enjoy watching this all remotely.  My only disappointment was that COVID restrictions did not allow more onsite attendees to make even more use of the venue's hybrid functionality."
Eve Kindred
Creative Liaison Manager, Warner Bros. International TV Production"