A long-term relationship built through trust and professionalism
Brief
Birkbeck, London's only evening university with in-person teaching need extra space to deliver modular training as close as possible to their main campus every night from Monday to Thursday.
The chosen venues needed to reflect Birkbeck's own brand and high standards to ensure positive student feedback and ongoing course uptake.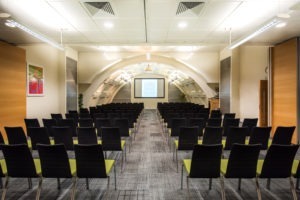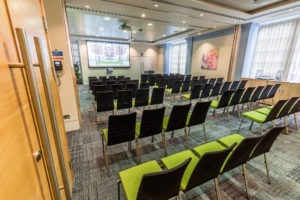 Solution
Over the last eight years Birkbeck has used around a dozen different venues within walking distance of the main campus.  However, BMA House has continually sat at the heart of the external sites with regular use of 8-10 rooms a night, Monday to Thursday for 22 weeks a year.
In particular, the Birkbeck team value BMA House's high standards of customer service, reliability and professionalism.  As a purpose-built conference centre with dedicated and trained staff the Birkbeck team also appreciate the ability of the BMA House team to manage the access and attendance of 200 plus students each evening.  AV support is also always on hand with a technician available on-site to support the technical needs of the lecturers.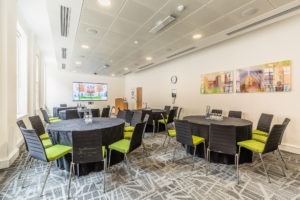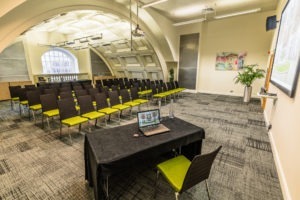 When the pandemic decreased Birkbeck's need for external space, BMA House continued to be one of the two external venues still used because it was the most popular amongst students, had the lowest rate of complaints and was the most reliable.  In particular BMA House has developed a reputation for fantastic customer service within the student body – notably because of the venue's decision to significantly increase the number of staff on-site at the start of each new term.  Working as human-signs, these individuals assist new students as they navigate an unknown building, ensuring their experience is positive from the outset.
Over time the relationship has grown to beyond the need for just teaching space to include open plan staff working spaces as well as occasional larger one-off events.
Feedback
"Ultimately, the Birkbeck team continue to feel that BMA House is the better choice, with a better level and care.  As the home of learning for the medical profession it has a rich history of education, which reflects Birkbeck's own needs and creates a positive association."  Anna Phillips, Deputy Director of Estates Resources, Birkbeck University.