A partnership that delivers a lasting legacy Vital Stats Date: 13 October 2022 Attendees (in-person): 210 Attendees (on-line): 70 Sustainability highlights: The Global Good Award founder, Karen Sutton wore a dress for the 2022 event made from bubble wrap collected from deliveries! In previous years Karen has worn a dress made from crisp packets and recycled paper. In 2022 The Global Good Awards helped to protect four hectares of rainforest canopy for one year by supporting CoolEarth's carbon capture projects.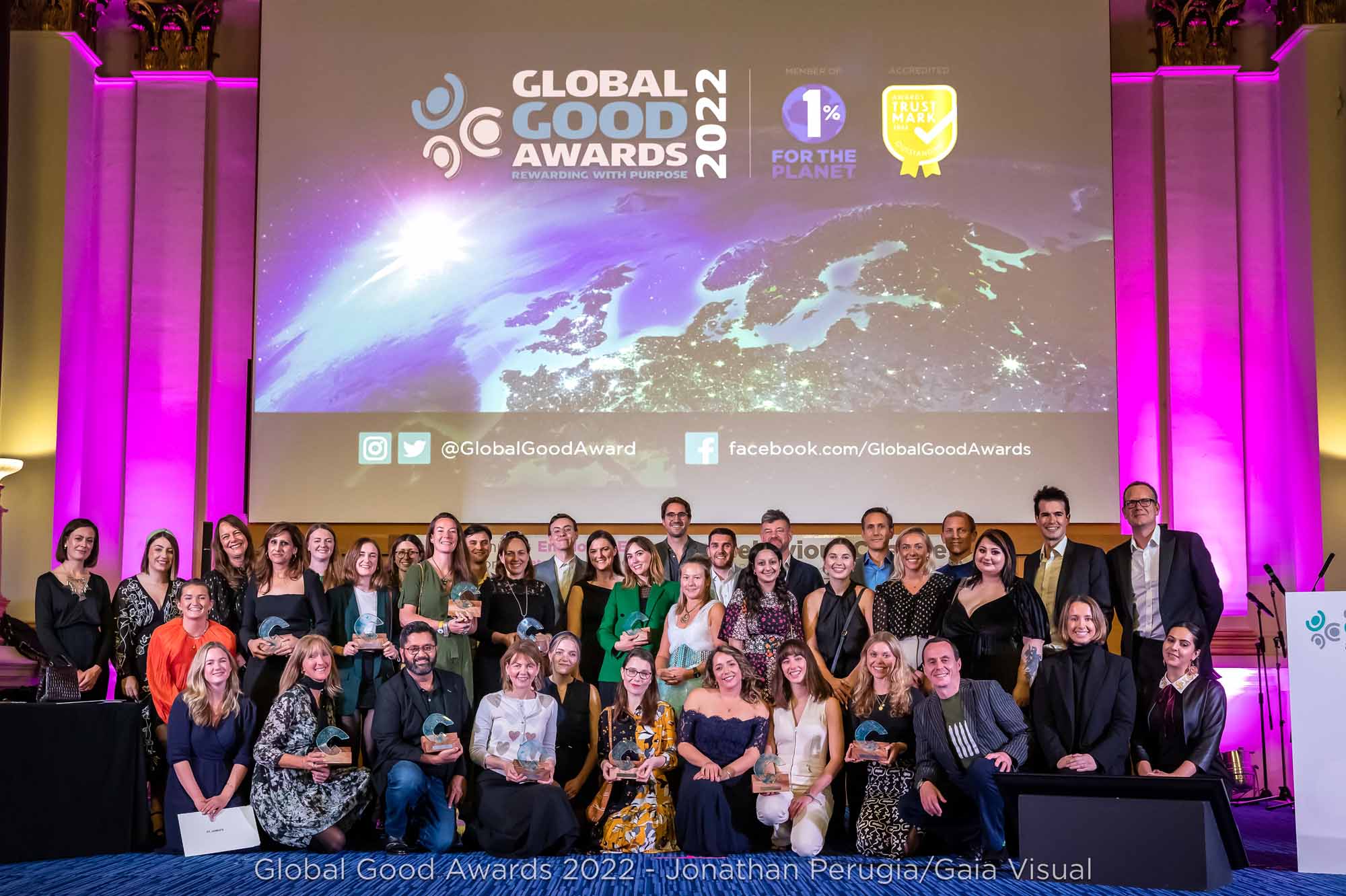 Background / Brief
Time is running out to stop complete climate breakdown.  The Global Good Awards throws a spotlight on organisations and individuals who are driving change in social and environmental sustainability.  Ultimately, showcasing the companies trailblazing and sharing best practice across all sustainability sectors is a way of supporting and encouraging others to follow. 2022 was the eighth year of the awards, with previous winners including: Octopus, WWF, Triodos Bank, ITV and Polestar. Entering and winning an award supports an organisation's ESG score and acts as a 3rd party endorsement.  It increases employee morale, whilst motivating and attracting new talent.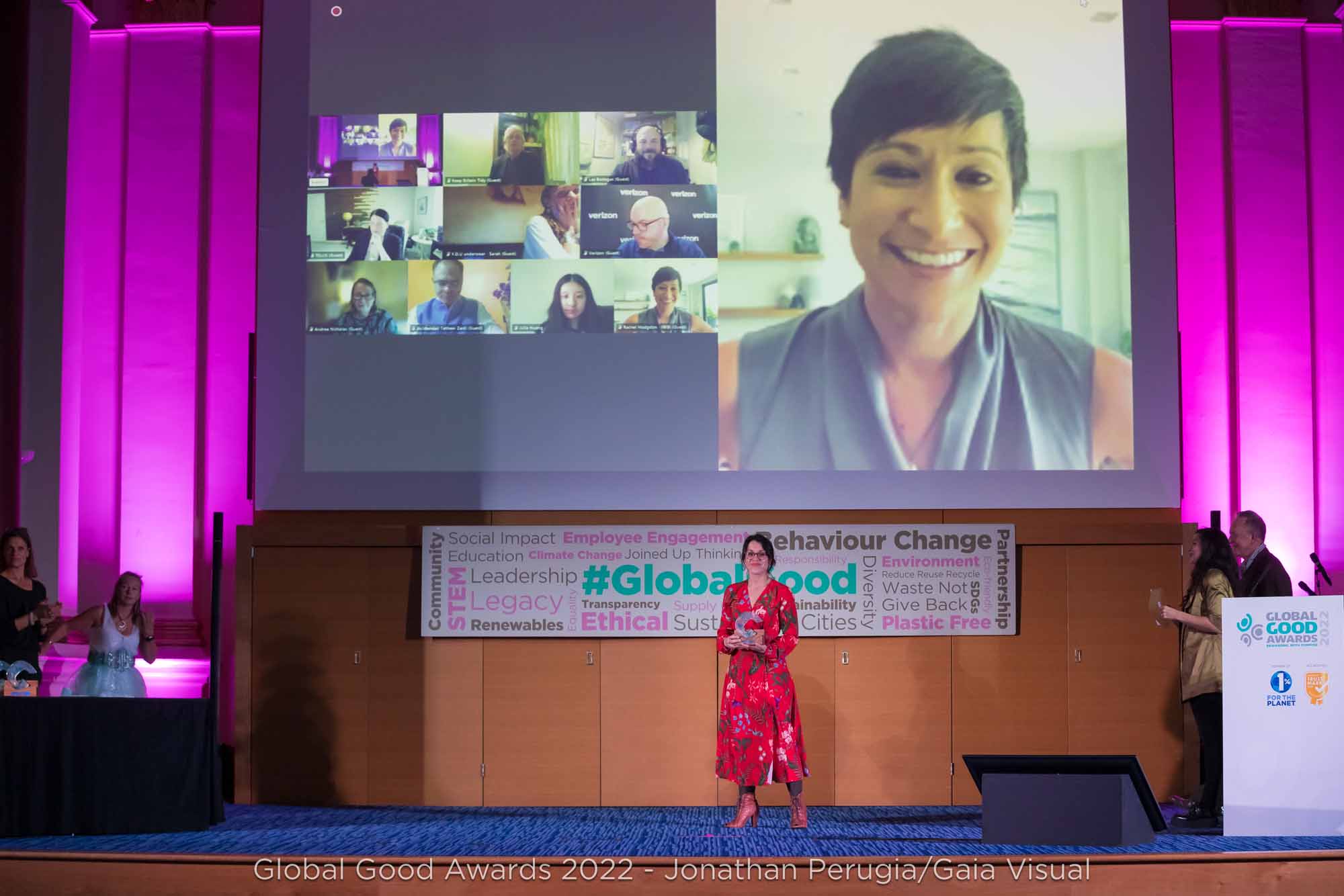 Solution
BMA House was chosen to host the event due to the venue's strong focus on sustainability, which include a variety of award wins and accreditations.  In addition, the venue's focus on measurement highlighted that it reduced carbon emissions by 69% per delegate and reduced water usage by 5.4 million litres per year. 2022 was the fifth time the venue has hosted the awards (though the 2021 awards were virtual due to the COVID pandemic). The simple event format included: 18:00 Guests arrive via reception and register 18:00 Jazz trio to begin playing 18:00 Drinks and vegan finger food served in Courtyard (weather permitting) 18:55 Call to ceremony 19:10 Welcome and opening address 19:20 Key-note speaker 19:45 Awards begin 21:05 Ceremony ends 21:05 Bowl food service 23:00 Carriages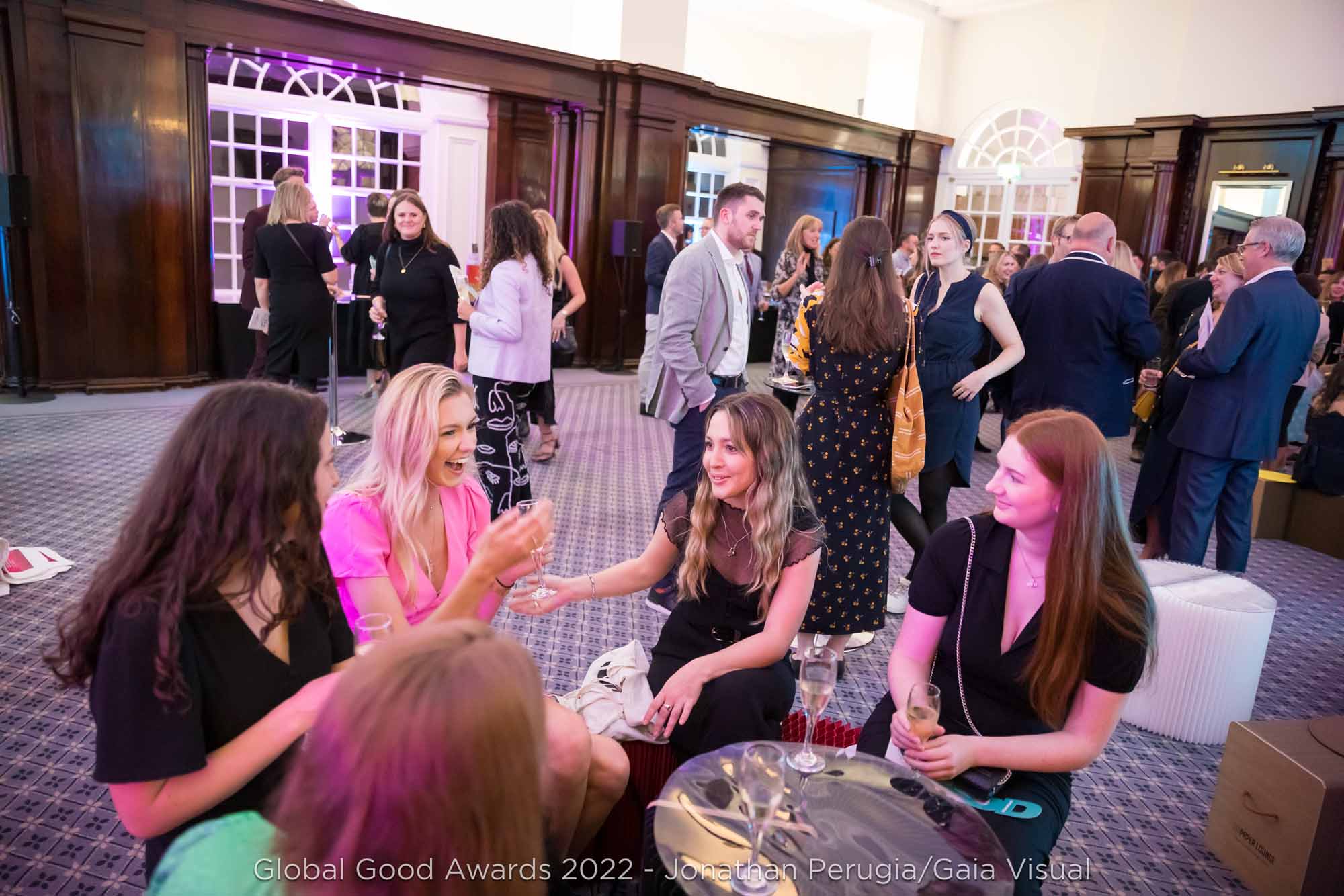 BMA House, in addition to providing all the necessary space, technological support and logistics were an event sponsor, whilst in house catering partner CH&CO were joint headline partners with Revive. The teams from both organisations worked closely with the Global Good Awards to provide a vegan menu.  In 2022 this went a step further through the venue's partnership with Waste Knot, who ensure surplus fruit and vegetables make it from the farmer's field to chefs' kitchens. Specifically, the chefs at CH&CO. personally worked with Karen to devise delicious vegan delights.  An entirely plant-based menu plus interactive dessert station was created, cementing the Award's and BMA House's dedication to reducing reliance on meat and saving / caring for the planet. All the beverages were also vegan including beers from Toast Ale – made from fresh surplus bread with all profits going to FeedBack, a charity combatting global food waste.  Non-alcoholic spirits were provided by Bax Botanics. Both Toast and Bax Botanics are previous GGA winners. From a technological point of view, BMA House ensured that the Awards were delivered as a hybrid event, meaning more than 70 people were able to join online, which avoided un-necessary travel emissions.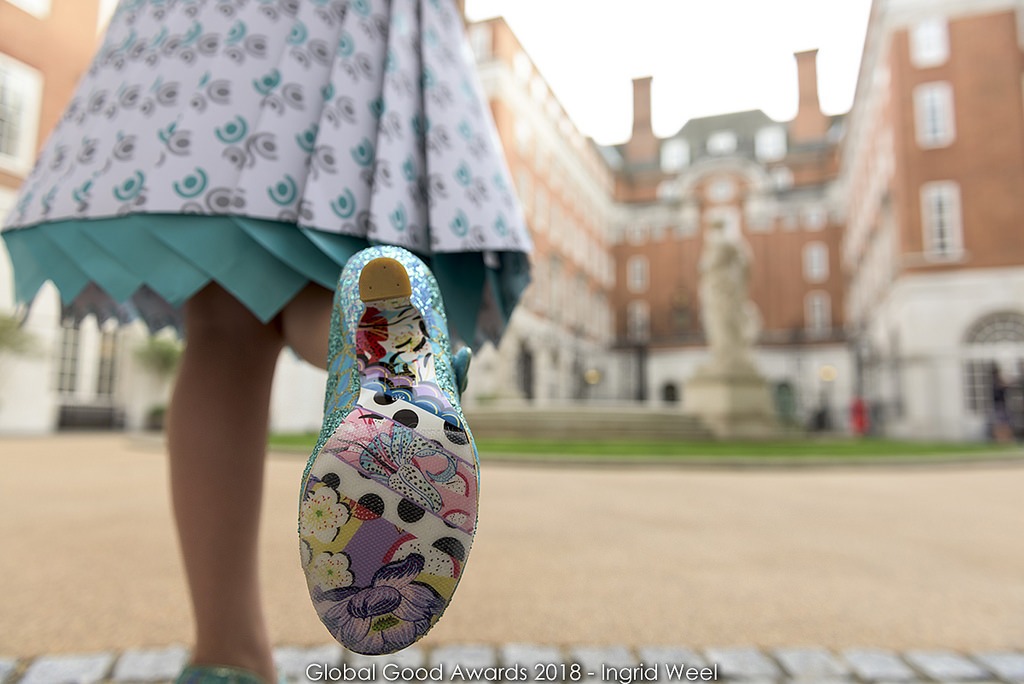 Moving forward, the Global Good Awards will continue to evolve with the creation of an all-day conference called  "Winners' Showcase: What GOOD looks like." This will ensure even greater delivery of educational content whilst eliminating excess travel and its associated environmental impact for non-winners. Finally, the circulatory of successful partnerships is demonstrated perfectly in the BMA House / Global Good Awards relationship.  BMA House's popular clean air walking route was originally drawn up for guests attending the awards. Since then BMA House has established a close working relationship with the Cross River Partnership to devise its walking route, with 57% less pollution. Feedback Karen Sutton from the Global Good Awards commented, "Most important to the successful delivery of this event is the need for honesty, ideas, passion and a focus on sustainability.  BMA House continually delivers all of this and more.  They are a core partner for our Awards and we look forward to developing that relationship even more in the years to come."