A quick throwback to the 90s there from Crowded House…
It might seem to be a little odd quoting an Australian band in a blog about a London venue.  However, just walking around London one day last week I experienced hail, wind, rain and then got so warm I ended up wearing little more than a t-shirt.  That is perhaps a drastic example, but it does very clearly highlight the importance of having an all-weather venue when planning outdoor events in the UK.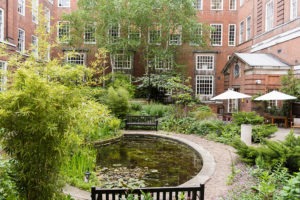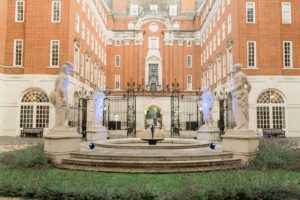 And of course, that is something we can do for you here at BMA House.  Our Courtyard and Garden are both truly spectacular spaces – unique in London – but knowing you have the back-up of equally stunning indoor spaces with the same capacities is vital.
So now you are confident that we have contingency options here – what can you expect from our outdoor spaces?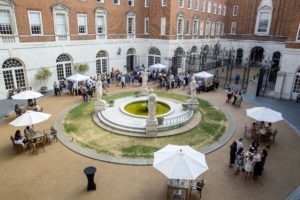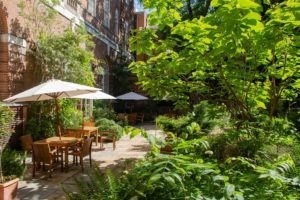 The Courtyard really is BMA House's centrepiece.  Visible from the road through wrought iron gates, the whole venue is built around this space – which is capable of hosting 320 guests around its beautiful fountain.
The Garden is a more intimate space, away from the road yet made truly special by the wonderous medicinal herbs planted to reflect the fact we are home to the British Medical Association.  Where better to enjoy an evening drink after a busy day than here, amongst the plants and by the pond?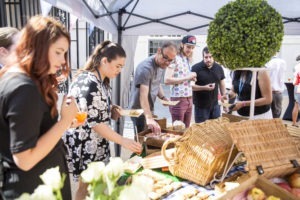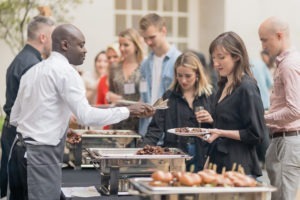 To truly bring these spaces alive we work closely with CH&CO, our catering partner to create bespoke, ethical and exciting menus that reflect the two outdoor spaces and in the case of the Garden even make use of those wonderful herbs growing fresh on-site. We bring seasonal food to your event, supporting our wonderful British farmers & source local produce wherever possible. Sustainable spring and summer menus can be themed, such as street food style or a BBQ and of course can meet the needs of vegetarian and vegan diets.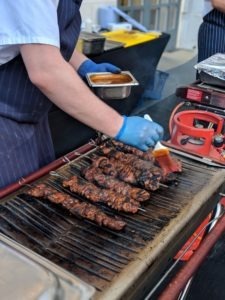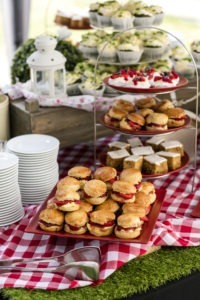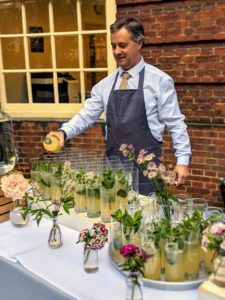 We can even provide a pop-up bar specialising in cocktails that make the most of the theme, the setting and again the on-site produce.  It's incredible what the right herbs and spices can do to a cocktail or mocktail.
So come and have a look, and don't worry about an umbrella as we quite literally have you covered.