This week we hosted an intimate & successful roundtable with key Platinum Inner Circle members for Greengage. Greengage works with event agencies, event managers and venues to reduce the environmental impact of meetings and events. The approach includes carbon emissions measurement, best practice knowledge-sharing, educational sessions and training.
We were delighted for our venue to be classed as "one of the UK's most outstanding sustainable meeting venues", as quoted by Andrew Perolls, CEO at Greengage.
The meeting focused on identifying the best in sustainability innovation, looking at the pathway to net zero for venues and how to market yourself as a sustainable venue.
And here we all are (above) in our stunning Courtyard with our biodiverse lawn in the background 🌻 and below as Winners of 'Best Accommodation & Meetings Sustainability Initiative' at their 2023 Awards ceremony.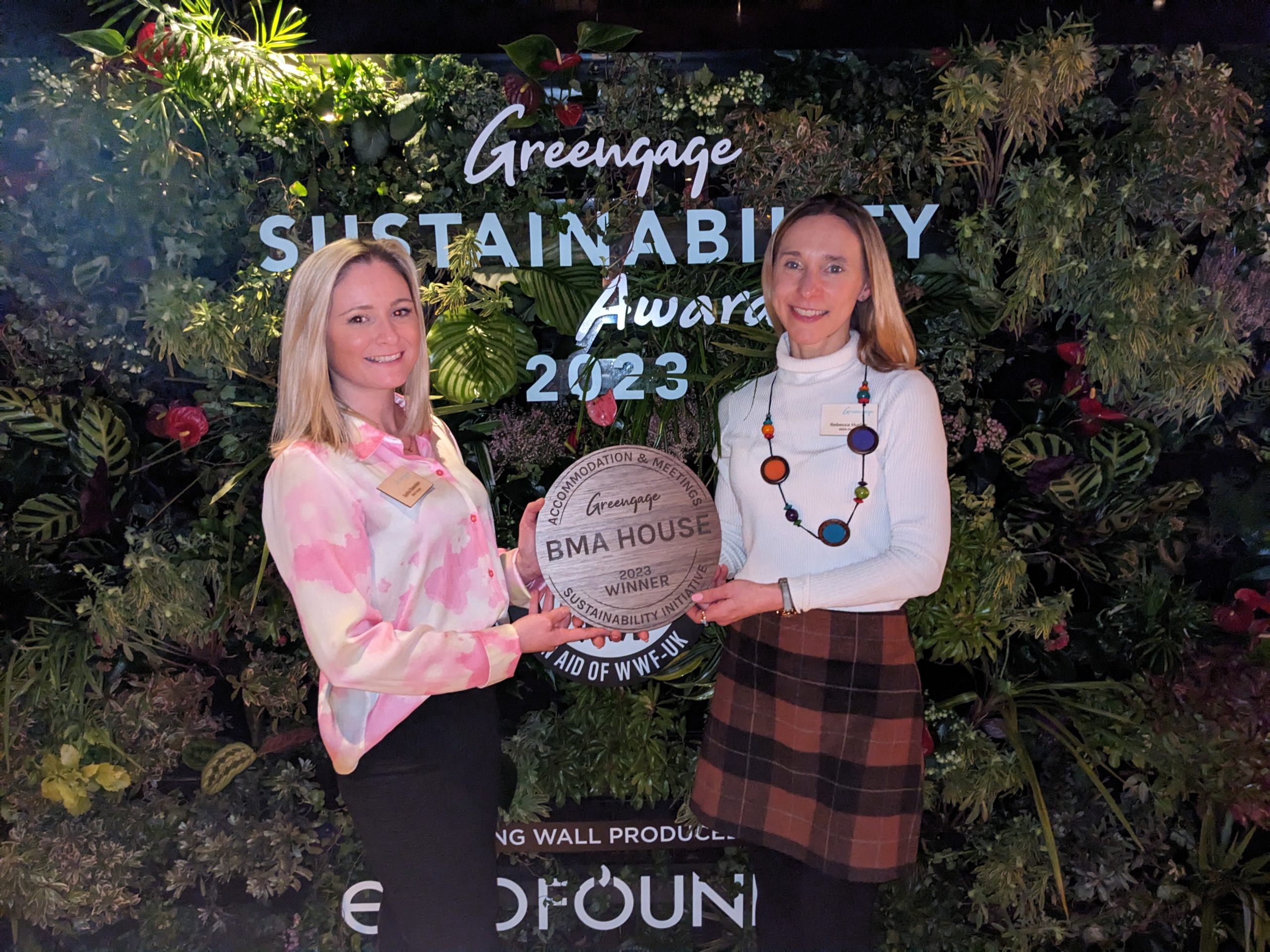 💚 Here's to celebrating, collaborating & sharing our sustainable wins!
BMA House is proud to have retained it's Platinum ECOsmart status for two consecutive years.
Here we are receiving our Platinum ECOsmart award back in 2022