You might be surprised to learn that BMA House is a popular venue for Team Building events – then again, when you consider our fantastic location and superb facilities it makes complete sense.
The best team building events are those that truly engage the participants, bringing them together in an unforced style that involves everyone.  To do so, the setting needs to be relaxed enough to ensure everyone is comfortable, whilst providing all the necessary facilities – access to "more than just a meeting room" is also a huge bonus.  This is a big draw for us as team building activities can extend out to our Garden, Courtyard or even the streets of London beyond.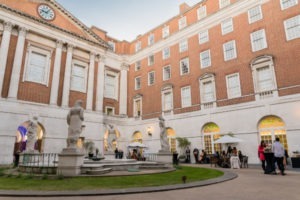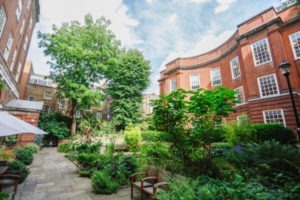 The best teambuilding events also make the most of their location by drawing themes from the venue and surrounding areas into the activities.  For us here at BMA House this particularly means a focus on the environment and world around us.  Where better to hold a team building event to improve environmental credentials than a multi-award-winning sustainable venue?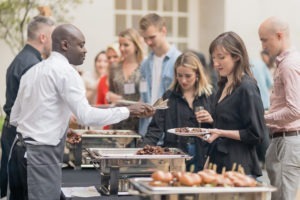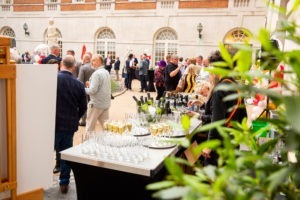 We saw a substantial increase in team building bookings through 2022.  In particular, we saw significant use of our outdoor spaces this summer.  Some made use of the quiet seclusion of the Garden, where teams can escape the hustle and bustle to think, plan and create; others preferred the more expansive Courtyard, which offers space to move and develop bigger and more elaborate ideas or even physical challenges.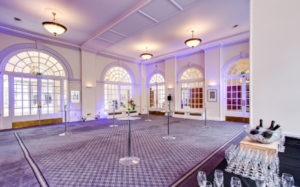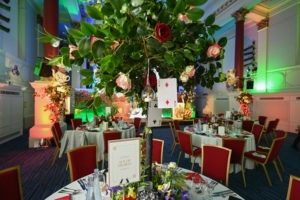 Importantly though it is not just the content of the day that ensures a successful teambuilding event – the coffee breaks, lunches and dinners are where relationships are cemented, and successes toasted.  Great food and drink are vital here as they allow the attendees to focus on the events of the day, which is where our fantastic partnership with caterer CH&CO. is so important, as they deliver creative and interesting receptions, buffets and sit-down meals.
With so many people working from home and unable to spend as much time with colleagues as they did historically, there has never been a more important time to gather teams and help them develop into successful cohesive units – and we think BMA House is the perfect place to do so.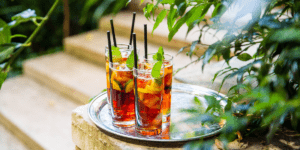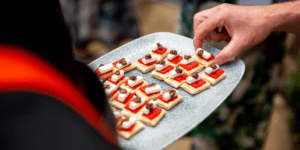 Contact our caring team of planners to help you get started with your next team building event.
Tel: 020 7874 7020
Email: bmahouse.org.uk