BMA House might be best known as a fantastic event and conference venue, but we are also seeing a significant rise in small scale exhibitions, particularly those run alongside our larger conferences.  They offer a fantastic opportunity for organisers to generate additional revenue, bring partners onsite and overall add more value for attendees. In one recent example, which included an exhibition alongside the ABPI Conference, the medDigital team said: "It was also a lovely opportunity for a few of the medDigital team to spend some time in person with both new and old acquaintances. Thank you to the BMA House team who were the perfect hosts. They ran a flawless [event], ensured we were looked after and well fed …the canapes were amazing!"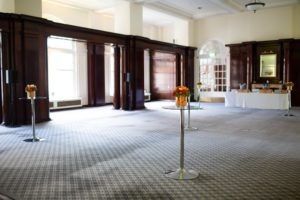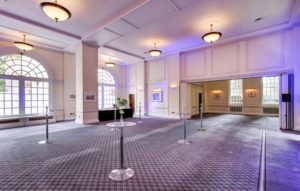 However, as with everything else at BMA House we are always looking for a sustainable angle – a way to ensure no matter what we do, it is with one eye on the environment.  Most of our historic advice and activities; ranging from transport and sustainable catering through to resource management and waste minimising are relevant for an exhibition.  However, here are three top tips we think worthy of mention.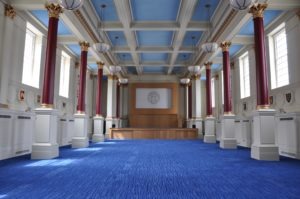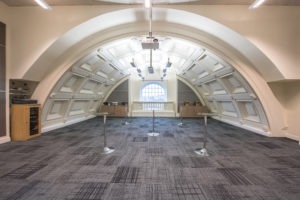 Sustainable stand build – whether its shell scheme, a pop-up or bespoke build, the single biggest opportunity for waste at an exhibition is the stand itself.  Think hard about how you are going to use the space you have booked, question the materials used, the print methods and every resource that has gone into its creation.  Cost is important during financially tough times, but so is the environment.  Single use bespoke stands are a fundamentally awful idea but multi use modular bespoke options that can travel the world can be truly creative and exciting.  Shell scheme doesn't need to be three grey walls but it also doesn't need to be covered in single use plastics.  Exhibitors, we urge you to think before you invest… organisers we urge you to point your exhibitors in a sustainable direction – or even make it a part of your t&c's.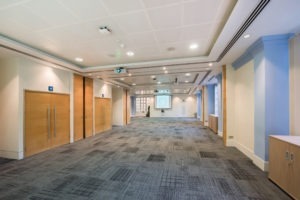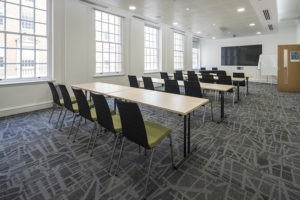 Stand giveaways – does anyone really need yet another plastic branded pen, mouse mat, notepad, USB stick… the list goes on.  And so does the level of wastage!  Ask yourself where the value is in such a giveaway?  Surely the most important giveaway is knowledge and information that will be of value to the potential customer.  If your stand team are doing a good job, talking to the right people, qualifying them and only focusing on quality then a cheap plastic pen that will last 500 years beyond the end of the event is a terrible waste of resource.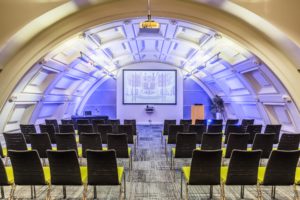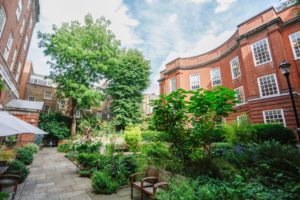 Ditch the paperwork – it feels like Covid might have been the nail in the coffin for business cards, doesn't it?  Is there really a need to hand over a piece of card / paper to be looked at, potentially filed and probably binned within a short period of time?  There are now so many networking apps, social tools and simple contact features on our phones, tablets and computers that it is time to move on from the card.  And whilst you are at it, you might as well ditch all those leaflets and catalogues that normally go out of date within a few weeks.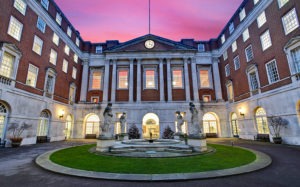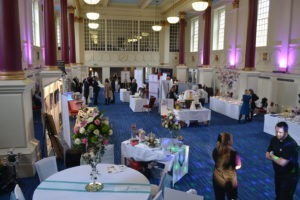 Exhibitions are a fundamentally superb way of making new connections, spreading your messages and developing relationships.  But we must all think about how best to approach them, and how to ensure they deliver not just for us but also for the planet.
For more information on enhancing your event with adjourning exhibition space, contact our caring planners on [email protected] or call 020 7874 7020.