The perfect London wedding venue will make the day about the couple, putting them front and centre, respecting their wishes and finding ways to meet their needs and their wedding dreams.  If a wedding venue can provide that sense of ownership, with all the right personal touches then they truly are somewhere special.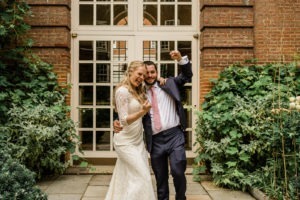 Sustainability in wedding venues is not a new thing but it has become far more prevalent and more of a focus as couples seek to be more environmentally friendly.  Where should couples start though, what are the key questions to ask and look out for?
Firstly, as mentioned it should be about the personal touch.  We, for example, provide one point of contact, one wedding planner from start to finish included in our offering, whether this is one of our all-inclusive packages, or bespoke proposal built with you in mind. We've made things nice and simple for you, book your chat at a time that suits you with our wedding planner here.
We are also exclusive – despite having four very different spaces licensed for weddings, we only ever host one at a time – meaning there is no risk of that awkward moment when you bump into another bride in the toilet!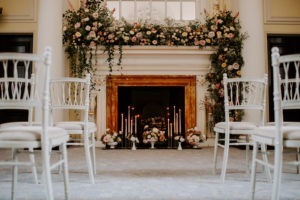 It's this personal and individual approach that then allows you to create a wedding that is sustainable because it means the venue is driven by your needs rather than a standard template with "insert couples name here" at the top.
Some areas of sustainability are obvious – such as our caring policy on biodegradable confetti or the fact that there are no single use plastics in the venue.  However, one of the biggest areas for environmental impact is the food and drink.  Food miles are considered for all our menus, as is the seasonality of the food and sustainable value of our suppliers – in fact we now only stock English sparkling wines for that very reason.  And you don't have to be concerned, not only have the English wines consistently beaten continental competitors in blind taste tests, but we also always offer complimentary menu tastings so you can check them out yourself.  It is, however, our water which travels the shortest distance as it is bottled on site.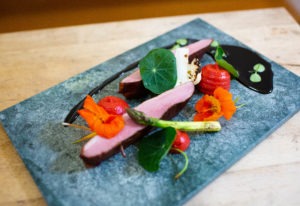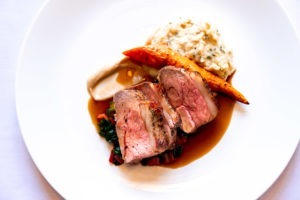 Just a few additional personal touches here at BMA House are the charming London open spaces, balconies for bouquet tossing and a host of local boutique hotels offering special rates to our guests.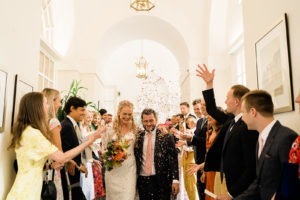 Your wedding should be about you and your venue must recognise and support that – we certainly do, and we would be delighted to chat more and learn what special touches we can add to your special day.
Simply click here to book your chat with our caring wedding planner, or email us on: [email protected], or call: 020 874 7020.