In the words of Fleetwood Mac – "Everything's waiting for you – You can go your own way"… which is all part of the celebrations and options available here at London's beautiful venue, BMA House.
No, this blog isn't an homage to 1977's award winning Rumours album but an opportunity to reflect on something much more up to date – versatility and the fact that BMA House can be taken exclusively and used as a blank canvas to create your own event, your own way.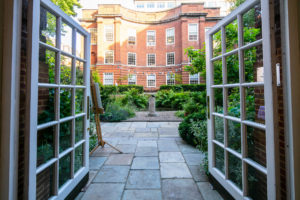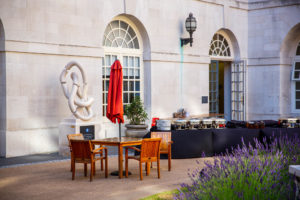 When you book BMA House exclusively it is yours to do with as you wish – assuming you don't intend on abseiling from the Great Hall balconies!  In all seriousness though, we regularly work with people looking to do something exceptional and we understand most individuals prefer a private setting all to themselves.
In particular, exclusive use often starts with a review of the catering on offer.  We don't want those booking with us to be limited by their perceptions of what we have to offer – so please talk to us about any potential changes you might like to make for a celebration.  This can include switching out our caterers entirely to meet the needs of different cuisines.  A perfect example is a Bah or Bat Mitzvah, where we can turn our kitchens over to one of our recommended suppliers specialising in Kosher cuisine.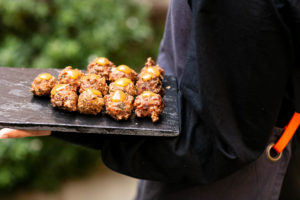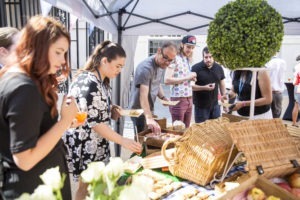 Once the decision has been made to change the caterer then the whole venue is given over to that celebration.  This is primarily because two different caterers cannot use the kitchen at the same time – partly due to space but also due to potential contaminations of produce that might be acceptable to one client but not another – in this case "too many cooks quite literally could spoil the broth!"
Once the venue is yours the opportunities are endless in terms of how you wish to use it to maximise impact and create something truly memorable for your guests.  As ever our caring team are on hand throughout and as your single point of contact from start to finish can support with ideas and suggestions for making the most of an exclusive hire.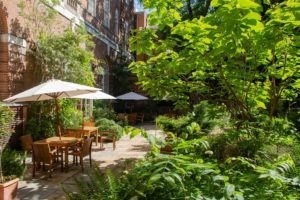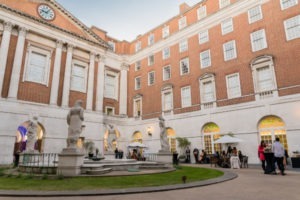 BMA House is famous for being a landmark venue steeped in history in the heart of London.  We are also the beating heart of the British Medical Association and therefore sit at the cutting edge of scientific research and medical knowledge.  This deep-seated passion for innovation and excellence runs through the whole of the organisation, including our event facilities and planning skills.  So put your perceptions aside and find out how you can use us to "go your own way."
Note – our recommended maximum number of guests for events using external caterers is 200.
Contact our caring team of event planners for more information.
Email: [email protected]